Networking
ABA membership provides direct contact with a vast network of construction professionals and the opportunity for discussions and interaction with colleagues, donors, government officers and NGOs. Additionally, visiting ABA's Web site at www.aba.af allows members to subscribe to several discussion groups. Members gain the advantage of networking on the national, regional and international levels. ABA assists members in getting information on solicitation by donors, NGOs, ARDS, US Army Corp of Engineering and government.
The Voice of Construction Industry
ABA is the voice for all registered construction companies in Afghanistan.It is the only full-service organization whose membership is open to any registered construction companies. ABA actively promotes the profession and serves as advocates for registered construction companies. ABA also serves as watchdogs for the profession, guarding the welfare of members by continual involvement in national governmental affairs. ABA has had several tax forums with the Taxation Department of the Ministry of Finance.ABA just completed the Advocacy program supported by Center for International Private Enterprise (CIPE).
Education
ABA is committed to provide a well-rounded selection of continuing education activities that meet the needs for professional development of construction companies throughout Afghanistan. ABA is recognized by the US Army Corps of Engineering as a provider of continuing training center, including Safety Training.
Recognition
To honor outstanding contribution toward establishing or advancing certification programs, ABA presents the Excellence in Service Award presented jointly by US Corp of Engineering and ABA to an individual or group for service to construction industry.
Savings
Our members are entitled to special discounts, including reduced conference, service and fees. In addition, you have access to ABA's internationally-recognized Afghanistan Reconstruction Summit, US- Afghanistan Business Matchmaking Conference held in Washington, DC.
Membership Benefits
Annual Conference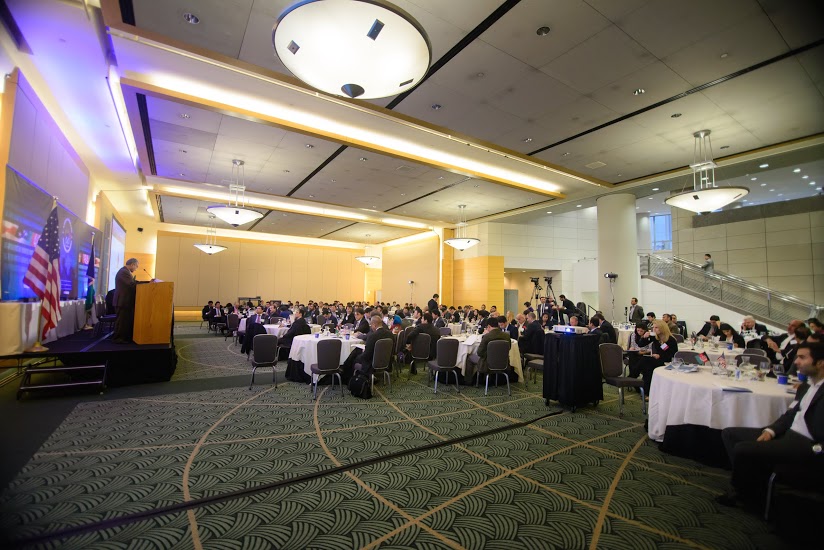 Each year attendees gather at our central, regional and international conferences and regional meetings and use their expertise in the construction industry to share ideas, network with peers, and learn about current issues. Annual conference registration fee discounts vary upon membership level.
Publications
ABA provides information and assistance through its publications, including newsletters and magazines.
ABA Magazine
Other Publications